Posted:
September 1st, 2009 |
Author:
Erin Clotfelter
|
Filed under:
Misc.
|
4 Comments »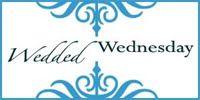 Every couple eventually falls into a routine when it comes to household chores, child rearing, etc. Sometimes this is negotiated right down to who puts away the groceries, sometimes things just get done based on who has the time to do it. We have a different approach at our house…things get done by the person who gets to the point of not being able to ignore the mess first. This is almost always me.
In other words, no one is clamoring to eat off my floors…
I don't mind cleaning. I really don't. I know how to clean. Every Saturday of my young life was spent cleaning my parents house top to bottom. Give me a day with an empty house and a bucket of cleaning supplies and I can get a lot done. The thing is, this doesn't happen very often. If at all. So things get "kind of done" or "sort of picked up" or "folded but not put away" and my favorite "stacked on the ______ until I can get to it later".
The key word up there- EMPTY? That's because I have a hard time with distractions. If I'm trying to clean and Mr. Wonderful is baby wranglin in the other room, I join in. If I'm trying to clean and Mr. Wonderful is sitting on the couch having a snack drinkin a beer and watching a movie, well, it kind of burns my ass that I'm scrubbing the toilet.
I mean, we both work full time, neither of us gets any "good" sleep and we both take equal care of the boys- why do I get the job of scrubbing the toilet? I don't think I'm alone in the belief that when it comes to toilets, if you make the mess you should clean it up. All this to say- If I'm alone I have no problem doing it. If I have to watch my husband hang out while I do it, it's probably not going to get done.
Luckily (or maybe not so luckily) my husband doesn't notice a mess (and, he can't smell- lucky him). So messes linger for far too long- often the stacks don't disappear until we have visitors. It's kind of my biggest fail as a wife. I can't keep a clean house.
There. I said it. I am incapable of keeping a clean house.
Now that THAT'S off my chest I'll say this…I'm working on it. I have to. I've got two mobile boys and they look kind of "hobbity" after crawling around on the wood floors. Funny since that's the one thing that gets swept/ swiffered/ vacuumed on a regular basis. I've realized I need to get with the program- I'm 31 years old, I'm married. I need to figure out how to keep my household running smoothly.
Related Posts:
---