Posted:
April 7th, 2010 |
Author:
Erin Clotfelter
|
Filed under:
Misc.
|
3 Comments »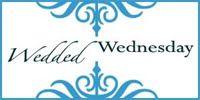 It's been awhile since I've participated in this meme by one of my favorite bloggers but today I am feeling particularly thankful to have such a fantastic husband so I thought I'd do a quick post.
Here's the deal. I suck at being pregnant. Really, really do not "do" it well at all. I suppose you could point out that in the end, the babies are perfectly healthy and I am able to provide a nice stable home until they are ready to make their grand entrance, so I do pretty well in that respect. But when it comes to me? Well, I'm a freaking mess!
I can't eat for a few months.
I can't drink for most of the duration.
I can hardly sleep.
I get sick at the drop of a hat, even when I *think* I've turned a corner and am doing pretty good.
I'm totally mailing it in for the majority of the gestation.
Thankfully, I'm married to the best husband and father a woman could ever ask for.
He picks up the slack in every sense of the word.
He cooks. He cleans. He wrangles the boys from morning 'til night when all I can do it lay on the couch. He leaves work early for appointments and to bring me to the hospital for fluids. He hangs out while I get stuck with needles and doesn't have to leave the room like he used to. He thanks comforting two young gentlemen through their circumcisions for overcoming that one.
He's the greatest.
Just thought I'd put that out there, in case someone didn't know.
Related Posts:
---