Posted:
January 13th, 2011 |
Author:
Erin Clotfelter
|
Filed under:
Breastfeeding
|
Tags:
#Judahthetank
,
Breastfeeding
|
6 Comments »
And of course…I'm late to the party!
Sooooooo…..Blog. Hop!
Introducing a weekly blog hop to connect with other breastfeeding-friendly bloggers!

This Week's Guest Host:
Here are the guidelines for this blog hop:
Visit the 4 blog hosts for the week (spots #1-4) Spot #4 will always feature a blogger randomly selected from the previous week's blog hop. Be sure to leave a comment that you found them through the Breastfeeding Blog Hop so they can follow you back!
Please only link up your blog if you are breastfeeding-friendly. If you have posted about breastfeeding (and/or pumping) in the past or plan to post about breastfeeding, that's you!
Repost the linky (link for the code is in the lower right-hand corner of the linky below) on your blog to help promote the blog hop. Be sure to add some info about YOU so others have a place to say "Hi" & let you know they're following.
Grab the button below if you'd like and display it in your linky post or your sidebar.
This blog hop will be active from Thursday, 01/13 – Sunday, 01/16.
Be sure to include these guidelines when you add the Blog Hop Linky Code to your blog.
If you're new to blog hops, please check out my post: How To Blog Hop
About The Slacker Mom aka @Playersnamed:  I am the mother of three boys, 2 and under.  I have had fairly varied success with breastfeeding over the short years I've been a mother.  From a rocky experience with the twins which never amounted to much and now a fairly successful run with our 5 month old (if you take away the low supply issues)!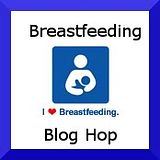 Thanks Jen for putting this all together!
Related Posts:
---